>
Employment Opportunities
Employment Opportunities
POLICY ANALYST IN INDIGENOUS AFFAIRS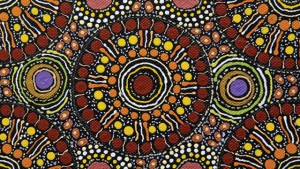 This full-time position will suit a person with a passion for researching and finding market-based solutions for Indigenous issues.
This is an exciting opportunity to work in an organisation with a reputation for producing influential policy work.  To be considered for the role the person must have a strong interest or involvement in Indigenous issues.  The person will have a desire to apply evidence-based finding to policy solutions particularly in the area of economic development.  Specific research topics will include examining the role of business in improving Indigenous social and economic outcomes with a particular focus on recent government procurement policies, business partnerships, corporate governance and financial accountability. The Policy Analyst will be working independently but in collaboration with Sara Hudson who is a Research Fellow and heads CIS's Indigenous Research Program – the Prosperity Project.
The work done by the CIS is both rigorous and practical and the person we are looking for will be able to drive a research project, engage with the media and the policy community to communicate the findings and propel changes in thinking on important policy issues.
The position is based in Sydney. We will consider both full-time and part-time candidates.
Role and Responsibilities
Undertake directed research projects and develop evidence based policy recommendations presented in multiple formats (reports, commentary and multimedia).
The candidate must have both qualitative and quantitative research skills and be able to set and meet research deadlines
Communicate the research work to CIS supporters, business, government and the general public through public presentations, media work and speeches
Articulate CIS policy positions through media appearances, speaking at events and interviews on television and radio.
Contribute articles to CIS publications such as POLICY magazine and our web-based newsletter 'ideas'.
Engage with supporters on Facebook and Twitter.Ability to work well within a small team.
Qualifications and Background
A degree in any relevant discipline. Experience with statistical analysis will be looked at favorably.
Previous writing experience, including opinion pieces, journal articles or online publications is highly desired, though not essential.
Strong interest in contributing to the debate around public policy issues.Strong communication skills with the confidence to communicate effectively with media.
Good analytical skills with proven skills in research analysis.
A genuine interest and understanding of the philosophical direction of The Centre for Independent Studies.
Conditions
Salary will be commensurate with experience.Interstate or overseas applicants must be able to move to Sydney.
Written emailed applications only.
Please include a cover letter addressing the position criteria, your CV and two referees.  If you would like to discuss the role before applying please call Jenny Lindsay on 02 9438 4377.
Applications can be emailed to : jlindsay@cis.org.au
---
INTERNSHIPS
A small number of short-term unpaid internships are available throughout the year. If you would like to be considered for a position during 2017 please send in your CV and a cover letter and we will add you to the waiting list and contact you when a position becomes available.
We select interns on three main criteria:
1. That the intern is studying in a field that we have a research interest in or that they are prepared to be involved in the project we offer them which may not be directly research oriented.
2. That a mentor within the CIS is available to work with the intern. We have found that the experience is less than satisfactory on both sides if there isn't a real project to be worked on and real support for the intern.
3. That you are available to work at our office at 131 Macquarie St Sydney
Please send your CV and a cover letter explaining why you would like to intern at the CIS. We would also like to know your availability. For your information we have have interns who have worked with us for 12-14 weeks for 1 day a week and others who have worked 2-3 days a week over a shorter period of time in holiday periods.
Please send your application to Jenny Lindsay jlindsay@cis.org.au