>
Employment Opportunities
Employment Opportunities
Mid-level Web Developer – contract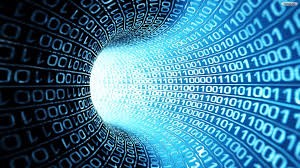 This is a contract position that will suit a person with experience working with WordPress. The person must be able to do both front and back end web development and be comfortable working with a small team to enhance and build an existing website.
The person will be:
Implementing front and back-end functionality in WordPress.
Providing assistance to the lead developer.
Ensuring the website functions well on both mobile and desktop.
User-testing the functionality of the website.
The skills required are:
Proven experience with WorkPress development
High attention to detail and very well organized.
Good verbal and written English communication skills.
Autonomous work mentality
Proficient in PHP, HTML and CSS.
Proven experience with mobile websites.
The website is a work in progress so it is hard to estimate the time commitment.  It is envisaged that the person would be working in the CIS office in Sydney CBD and initially the work could involve 2-3 days per week working with the research team.  Once the requirements and communication lines are clear, the work may continue offsite and would not require the same time commitment.
Conditions
Salary will be between $400 – $600 per day.
Written emailed applications only.
Please include a cover letter addressing the position criteria, your CV and two referees.  If you would like to discuss the role before applying please call Jenny Lindsay on 02 9438 4377.
Applications can be emailed to: jlindsay@cis.org.au
---
INTERNSHIPS
A small number of short-term unpaid internships are available throughout the year. If you would like to be considered for a position during 2017 please send in your CV and a cover letter and we will add you to the waiting list and contact you when a position becomes available.
We select interns on three main criteria:
1. That the intern is studying in a field that we have a research interest in or that they are prepared to be involved in the project we offer them which may not be directly research oriented.
2. That a mentor within the CIS is available to work with the intern. We have found that the experience is less than satisfactory on both sides if there isn't a real project to be worked on and real support for the intern.
3. That you are available to work at our office at 131 Macquarie St Sydney
Please send your CV and a cover letter explaining why you would like to intern at the CIS. We would also like to know your availability. For your information we have have interns who have worked with us for 12-14 weeks for 1 day a week and others who have worked 2-3 days a week over a shorter period of time in holiday periods.
Please send your application to Jenny Lindsay jlindsay@cis.org.au