POLICY Magazine
To read the latest issue of POLICY in full please subscribe to the print or online editions.  All past issues of POLICY are available free of charge below.
POLICY is also available in select newsagents all over Australia.
Vol.31 No. 3 (Spring, 2015)
---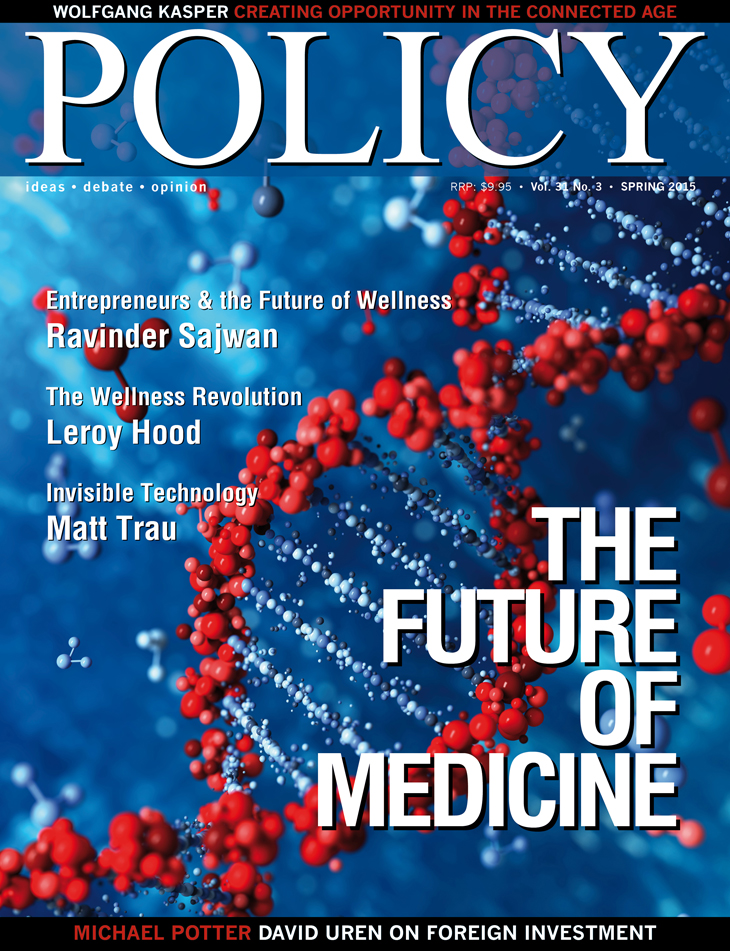 Table of Contents
FREE FEATURE
Leroy Hood
The transition from disease-focused to wellness-focused medicine is within reach.
Ravinder Sajwan
The devices of the future will be personalized, non-invasive, and not too complex for people to use.
Matt Trau
Cutting-edge devices are getting cheap enough for ordinary people.
Browse Past Issues
---