EOFY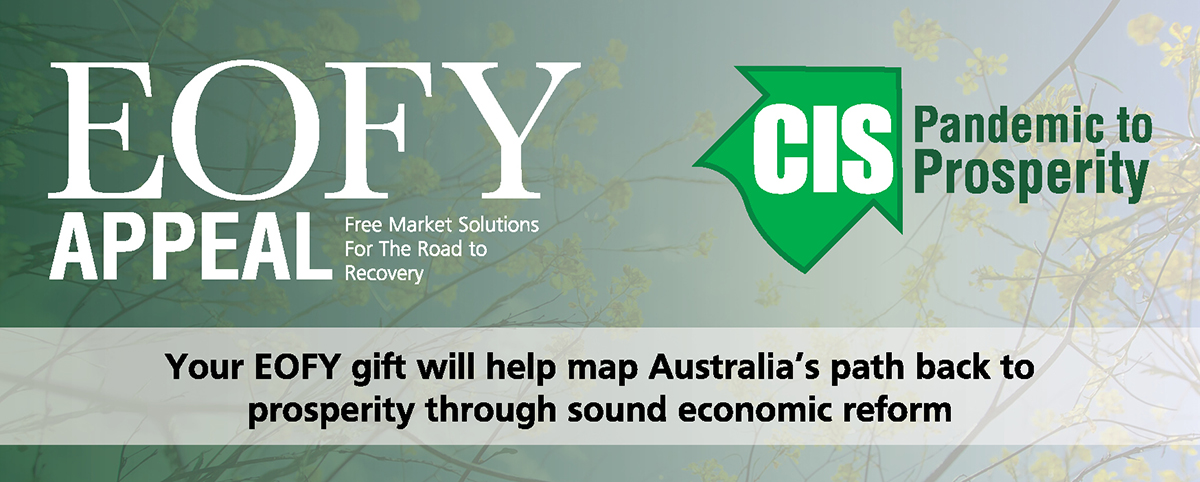 Thank you for your generous gift supporting CIS and the Pandemic to Prosperity project ensuring a sound evidence-based voice is heard during the recovery efforts to defend our liberties and economic freedoms.
Your tax-deductible End of Financial Year donation allows us to continue to be an independent voice for smaller government, individual responsibility and freedom. Since our creation in 1976, we have never accepted any government handouts or support thanks to our members and supporters. 
Together we are advancing our mission promoting evidence-based policy which advances free choice, individual liberty, defends cultural freedom, and the open exchange of ideas. Helping map Australia's path back to prosperity through sound economic reform.