>
>
2017 Helen Hughes Lecture for Emerging Thinkers: Unlocking Australia's economic potential; IR Reform
2017 Helen Hughes Lecture for Emerging Thinkers: Unlocking Australia's economic potential; IR Reform
2017 Helen Hughes Lecture for Emerging Thinkers. Unlocking Australia's economic potential; IR Reform.
The 2017 Helen Hughes Lecture will be presented by guest speaker John Slater who will talk about why IR reform is critical to unlocking Australia's full economic potential in the decades to come.
The lecture allows a prominent emerging thinker to discuss a pertinent social or economic policy issue of national importance. This lecture not only acknowledges Helen's contribution to many fields of Australian and international public life, but also her contribution as an educator and mentor of young people from around the world.
---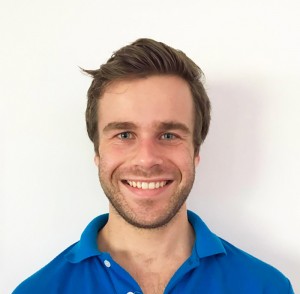 John Slater is the Executive Director of the HR Nicholls Society, a free market think tank aimed at promoting an industrial relations system that supports economic growth and maximises individual choice between employers and employees. John writes regularly for the Spectator Australia and has been published in the Australian, the Australian Financial Review, the Sydney Morning Herald, Herald Sun and the Courier Mail. In 2016 John co-authored a paper with Nick Cater for the Menzies Research Centre on restoring order and competition to Australia's construction sector.
He has previously served as the President of the University of Queensland Liberal National Club and interned at the libertarian think tank the Cato Institute in Washington DC.
---
Event Details:
When: Wednesday, 31 May 2017
Where: The Centre for Independent Studies, Level 1 131 Macquarie Street SYDNEY NSW 2000
Time: 5.45 pm for a 6.00 pm start. The event will conclude at 7.30 pm
Cost: $5 Students / $10 Members / $15 Non-Members
To secure your place please book at Eventbrite, www.cis.org.au/events or call (02) 9438 4377. Please note that all bookings are transferable but non-refundable. If you wish to transfer a booking you must advise the organisers of the name change at your earliest convenience.
*Please enter your student ID number in the comment section at checkout.
---
For event enquiries please email Max Hawke-Weaver at mhawkeweaver@cis.org.au
For media enquiries please email Karla Pincott at kpincott@cis.org.au
Limited parking is available within the building complex. Online pre-bookings are essential to secure a car spot and discounted parking rate. Please visit the Secure Parking website, select the car park at 131 Macquarie Street and enter the promotion code: CIS10 when making your booking. If you are travelling by train, Martin Place and Circular Quay are the nearest stations to our office, with Wynyard a few minutes further away.