>
>
Australia dithers while Canada acts? Tax reform in the World of Trump
Australia dithers while Canada acts? Tax reform in the World of Trump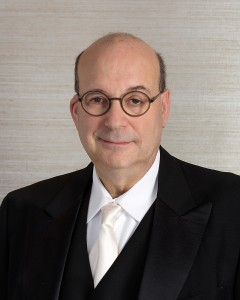 US President Donald Trump is proposing sweeping tax cuts that will affect every other country. Australia is not well placed to respond, with a lack of major tax reform since 2001. By contrast, Canada has been a successful tax reformer, with the federal-provincial corporate tax rate falling from 43% in 2001 to 27% in 2016 and the virtual elimination of capital taxes, amongst other policies.
How will tax changes proposed by Donald Trump affect both countries? Is Canada better placed because of the recent Canadian tax reforms?
The Centre for Independent Studies (CIS) and the Canadian Australian Chamber of Commerce (CACC) are pleased to host a joint event discussing these and other questions. This event will hear from Canadian tax expert, Dr Jack Mintz, President's Fellow, School of Public Policy at the University of Calgary and former chair of the Canada's business tax panel that led to Canada's reform, and Michael Potter, Research Fellow at CIS.
The event will also discuss the sweeping implications of the US Republican party's tax plans for the US, Canada and Australia: how the plans could encourage capital flight from Australia and Canada and severely worsen Australia's disadvantage in the competition for global capital.
---
Details of the event are as follows:
When: Monday, 13 March 2017
Where: The Centre for Independent Studies, Level 1, 131 Macquarie Street SYDNEY NSW 2000
Time: 12.15 pm for a 12.30 pm start. The event will conclude at 1.45 pm
Cost: $30 per person (the ticket price includes a light lunch)
To secure your place please book at www.cis.org.au/events or call (02) 9438 4377.
Please note that all bookings are transferable but non-refundable. If you wish to transfer a booking you must advise the organisers of the name change at your earliest convenience.
---
For event enquiries please email Max Hawke-Weaver at mhawkeweaver@cis.org.au
For media enquiries please email Karla Pincott at kpincott@cis.org.au
Limited parking is available within the building complex. Online pre-bookings are essential to secure a car spot and discounted parking rate. Please visit the Secure Parking website, select the car park at 131 Macquarie Street and enter the promotion code: CIS10 when making your booking. If you are travelling by train, Martin Place and Circular Quay are the nearest stations to our office, with Wynyard a few minutes further away.
This event is proudly delivered in association with the Canadian Australian Chamber of Commerce.