>
>
Faux Feminism: Traffic Light Equality, are we missing the point?
Faux Feminism: Traffic Light Equality, are we missing the point?
The contemporary western feminist movement has lost its way. Over the past century the feminist movement has achieved remarkable advances in securing equal rights for women in the West, but in other regions around the world women are still treated as second class citizens, the recent push for gender-equal traffic lights in Melbourne has trivialised the important issue of gender equality. Rather than fake feminist causes, how should we address the real obstacles to women's freedom and opportunities in Australia and around the world?
Visiting US expert Kay Hymowitz from New York's Manhattan Institute and Judith Sloane, economist and contributing economics editor at The Australian will discuss why the sisterhood is failing women on many vital political, social and cultural issues.
---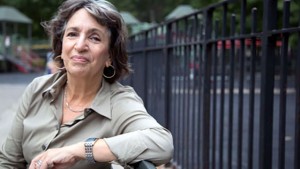 Kay S. Hymowitz. Kay is the William E. Simon Fellow at the Manhattan Institute and a contributing editor of City Journal. Kay has just released a new book; The New Brooklyn – What it Takes to Bring a City Back and also writes for many major publications, including the New York Times , the Washington Post, the Wall Street Journal, and The New Republic. From Brooklyn NY, Kay will be joining CIS for the month of March working alongside the team at CIS.
Judith Sloan. Judith is an economist and company director. She holds degrees from the University of Melbourne and the London School of Economics and has held a number of government appointments, including Commissioner of the Productivity Commission; Commissioner of the Australian Fair Pay Commission; and Deputy Chairman of the Australian Broadcasting Corporation.
---
Details of the event are as follows:
When: Thursday 23rd March 2017
Where: The Elephant and Wheelbarrow
Time: 5.30 pm for a 5.45 pm start. The event will conclude at 7 pm
Cost: Registration is free. Canapés and limited drinks will be provided.
To secure your place please book at www.cis.org.au/events or call (02) 9438 4377.
Please note that if you wish to cancel or transfer a booking you must advise the organisers of the name change at your earliest convenience.
---
For event enquiries please email Max Hawke-Weaver at mhawkeweaver@cis.org.au
For media enquiries please email Karla Pincott at kpincott@cis.org.au