>
>
Have We All Gone Nuts?! PJ O'Rourke Talks Politics in Melbourne
Have We All Gone Nuts?! PJ O'Rourke Talks Politics in Melbourne
The Centre for Independent Studies is excited to welcome back best-selling American writer and leading political satirist PJ O'Rourke. Join us for a laugh-out-loud evening of trenchant, sometimes scathing political insights; because if you didn't laugh, you'd have to cry.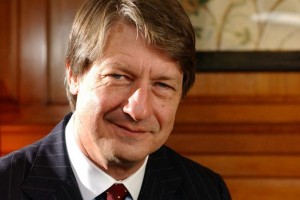 PJ will be speaking in Melbourne on Wednesday, 3 August 2016.
With his trademark biting wit and capacity for provocation, PJ will unravel the sorry state of Western politics and democracy. The former Rolling Stone foreign affairs correspondent will offer the latest news from the US campaign trail, and muse over whether the Australian political landscape is merely neurotic when compared to the insane antics of the US elections…
PJ is a contributing editor at The Weekly Standard, H. L. Mencken fellow at the Cato Institute, a member of the editorial board of World Affairs and a regular panelist on NPR's Wait, Wait… Don't Tell Me! A prolific writer, his exposé of Washington, Parliament of Whores, and his book about international conflict and crisis, Give War a Chance, both reached #1 on the New York Times best-seller list.
Event details:
Date: Wednesday, 3 August 2016
Time: 6.00pm – 7.30pm
Where: Melbourne City Conference Centre
333 Swanston Street, Melbourne (opposite the State Library)
Cost: $50 Non-members, $30 CIS Members*
* Members are defined as Associate Members and above
Bookings are essential at www.cis.org.au/events or by calling (02) 9438 4377
Please note tickets will be available for purchase online until 2:00pm on Wednesday, 3 August 2016.
Please note that all bookings are transferable but non-refundable. If you wish to transfer a booking you must advise the organisers of the name change at your earliest convenience by calling 02 9438 4377 or email office@cis.org.au
For event enquiries please email Jane Moon at jmoon@cis.org.au
For media enquiries please email Karla Pincott at kpincott@cis.org.au