>
>
Manager May or Commie Corbyn? Dr Eamonn Butler at The CIS
Manager May or Commie Corbyn? Dr Eamonn Butler at The CIS
Britain's ruling Conservative Party is falling deeper into disarray. With Brexit negotiations faltering, and against the backdrop of last year's election disaster, there is a real danger that Prime Minister Theresa May's days are numbered.
Meanwhile, Britain's Labour Opposition – which may be the next governing party at Westminster – is extending its march to the left.
To get an in-depth analysis of the British Conservative crisis, the rise of radical socialism and the state of Brexit negotiations, please join Eamonn Butler in conversation with Tom Switzer at The Centre for Independent Studies
---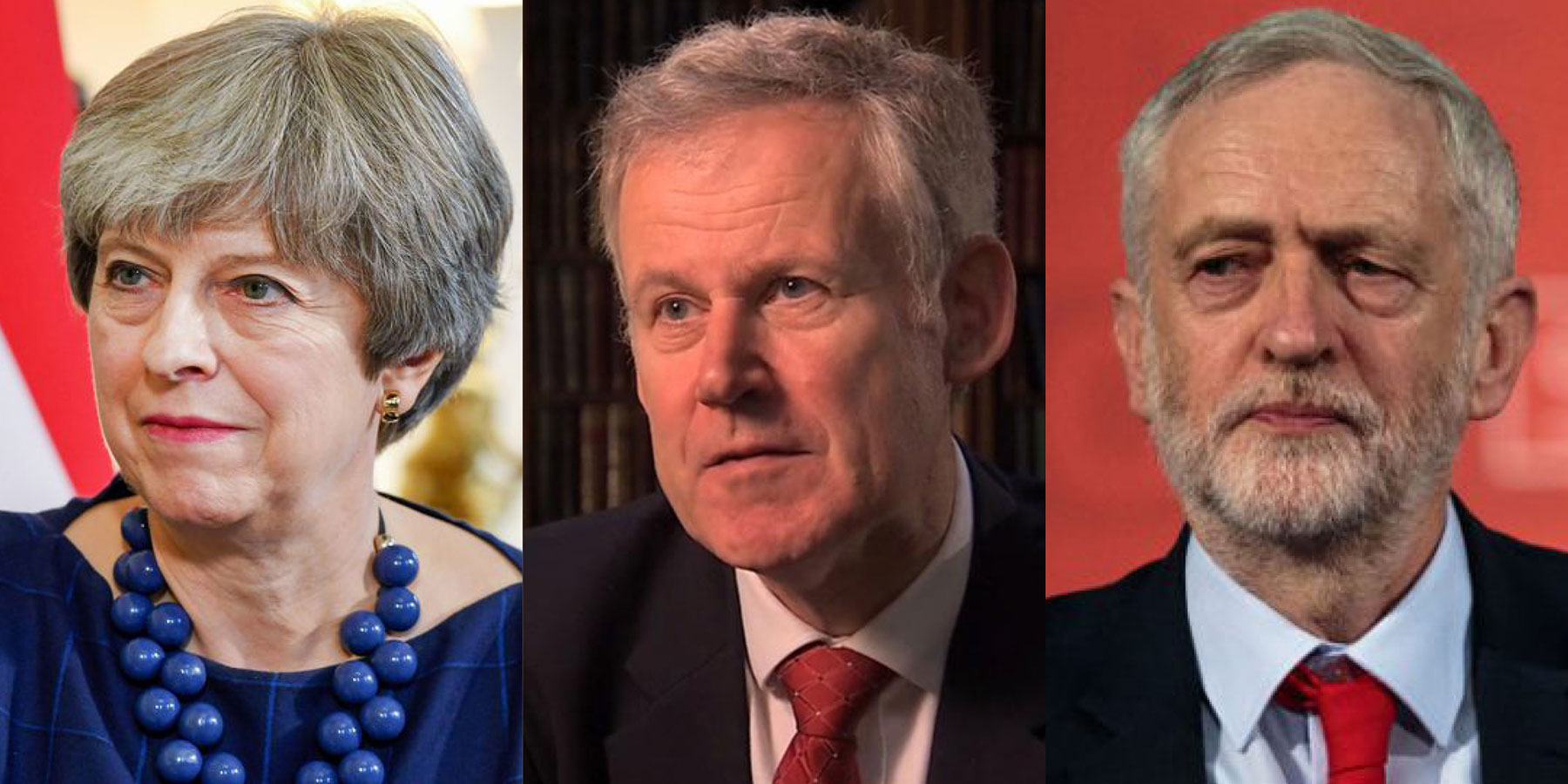 Dr Eamonn Butler is director of the Adam Smith Institute in London. He is also the author of numerous books on legendary free-market economists Milton Friedman, F A Hayek, Ludwig von Mises and Adam Smith.
Tom Switzer is Executive Director of The Centre for Independent Studies and a presenter at ABC's Radio National.
---
Event Details:
When: Tuesday, 20 February
Where: The Centre for Independent Studies, Level 1, 131 Macquarie Street, Sydney
Time: 5.45 pm for a 6 pm start. The event will conclude by 7 pm
Cost: This event is free of charge, however, registration is essential. Canapes and drinks will be provided. Level 1 131 Macquarie Street, Sydney.
For event enquiries please email Max Hawke-Weaver at mhawkeweaver@cis.org.au
For media enquiries please email Karla Pincott at kpincott@cis.org.au
---
Limited parking is available within the building complex. Online pre-bookings are essential to secure a car spot and discounted parking rate. Please visit the Secure Parking website, select the car park at 131 Macquarie Street and enter the promotion code: CIS10 when making your booking. If you are travelling by train, Martin Place and Circular Quay are the nearest stations to our office, with Wynyard a few minutes further away.