>
>
People, politics and the new populism
People, politics and the new populism
How does the recent tsunami of populism differ from the past waves? Why are traditional political parties of the centre-right and the centre-left struggling to hold on to their constituencies? At the heart of the challenges they face is the rise of populist movements — ones that straddle the left/right divide, combining elements of nationalism and social conservatism with the defence of entitlement programs, public ownership and protectionism. Professor Ergas' presentation, which is intended to provoke discussion, focused on some of the causes and consequences of these trends.
---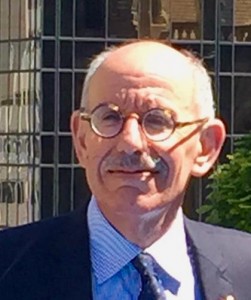 Currently based in New York, Henry Ergas is Professor of Infrastructure Economics at the SMART Infrastructure Centre at the University of Wollongong and a columnist for The Australian. From 2009 to 2015 he was also Senior Economic Adviser to Deloitte Australia. Prior to that, Prof Ergas was an economist at the OECD in Paris from the late 1970s until the early 1990s. He chaired the Intellectual Property and Competition Policy Review Committee for the Australian Government in 1999-2000, was a member of the Prime Minister's Export Infrastructure Task Force in 2005 and of the Defence Industry Consultative Group in 2006. In 2014, he was appointed by the Minister of Communications as a member of the expert panel performing an independent cost-benefit analysis and review of the regulation of the NBN (National Broadband Network).
---
Event Details:
When: Wednesday, 5 April 2017
Where: The Centre for Independent Studies, Level 1 131 Macquarie Street SYDNEY NSW 2000
Time: 5.45 pm for a 6.00 pm start. The event will conclude at 7.00 pm
Cost: Registration for this event is free.
To secure your place please book at www.cis.org.au/events or call (02) 9438 4377.
If you wish to transfer a booking you must advise the organisers of the name change at your earliest convenience.
---
For event enquiries please email Max Hawke-Weaver at mhawkeweaver@cis.org.au
For media enquiries please email Karla Pincott at kpincott@cis.org.au
Limited parking is available within the building complex. Online pre-bookings are essential to secure a car spot and discounted parking rate. Please visit the Secure Parking website, select the car park at 131 Macquarie Street and enter the promotion code: CIS10 when making your booking. If you are travelling by train, Martin Place and Circular Quay are the nearest stations to our office, with Wynyard a few minutes further away.