>
>
Taking control of the classroom: How teachers and principals can improve behaviour in schools
Taking control of the classroom: How teachers and principals can improve behaviour in schools
Poor behaviour in schools is a significant factor undermining student achievement. International data suggests behaviour in Australian schools is among the worst in the world, and reviews have found many teachers are not given practical, evidence-based classroom management strategies in initial teacher education courses. Strong, supportive school leadership is crucial.  Schools with high standards of behaviour have common practices that can help all schools maintain the orderly, safe culture necessary for quality teaching to take place, optimal learning to occur — and for children to flourish.
---
Join our speakers: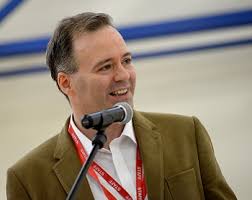 Tom Bennett, Director and Founder researchED
Tom has been a teacher in the East End of London for ten years. Currently he is the Director and founder of researchED, a grass-roots, teacher-led project that aims to make teachers research-literate and pseudo-science proof. He writes for Times Educational Supplement (TES) and TES online, and is the author of four books on teacher-training, behaviour management, and educational research. He recently led an independent review for the UK government on student behaviour in English schools and evidence-based strategies for improvement, and produced a report called Creating a Culture: How School Leaders Can Optimise Behaviour.
Sue O'Neill
Dr Sue O'Neill is Lecturer in Special Education and Deputy Director of the Bachelor of Education program at the University of NSW. Her research interests include preparation for classroom management in initial teacher education, and the use of evidence-based classroom management practices, programs and models by pre-service, beginning, and experienced teachers.
Kylie Hedger
Principal of Elizabeth Macarthur High School in Narellan.
---
Event Details:
When: Wednesday, 5 July 2017
Where: The Centre for Independent Studies, Level 1 131 Macquarie Street SYDNEY NSW 2000
Time: 5.15pm for a 5.30pm start. The event will conclude at 7 pm
Cost: Registration for this event is free.
To secure your place please book at www.cis.org.au/events or call (02) 9438 4377.
If you wish to transfer a booking you must advise the organisers of the name change at your earliest convenience.
For event enquiries please email reception at office@cis.org.au
For media enquiries please email Karla Pincott at kpincott@cis.org.au
---
Limited parking is available within the building complex. Online pre-bookings are essential to secure a car spot and discounted parking rate. Please visit the Secure Parking website, select the car park at 131 Macquarie Street and enter the promotion code: CIS10 when making your booking. If you are travelling by train, Martin Place and Circular Quay are the nearest stations to our office, with Wynyard a few minutes further away.