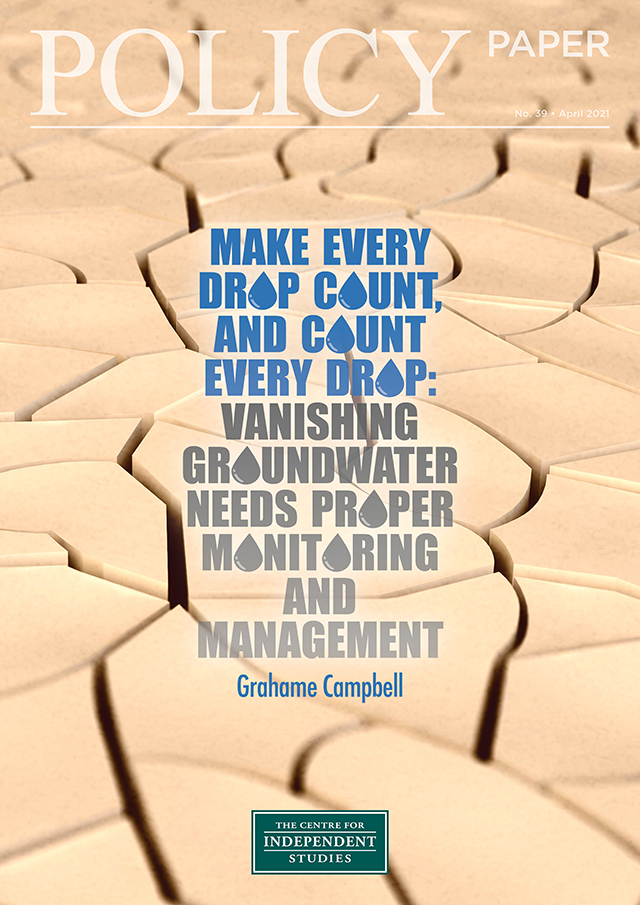 Aquifer groundwater is a crucial and valuable resource for Australia, but is poorly managed and monitored to the point of being neglected in some areas. This neglect is a risk for the future of Australia's $60 billion agriculture production and industry that relies on the resource in an arid country.
About 30% of Australia's total water consumption comes from groundwater, and use of the resource is increasing (estimated to have increased at least 90% — nearly doubled — in the 15 years from 1985-2000 alone).
About 70% of the groundwater extracted is used for agriculture, and accounts for about 30% of the overall water used for agriculture. There is also strong reliance on groundwater for household water and other uses, with the Northern Territory in particular relying on groundwater for 90% of its overall water requirements.
The volumes of water drawn far outstrip the estimated restocking from natural recharge, resulting in groundwater levels falling in many parts of Australia..
However, it is impossible to accurately gauge how much the levels of groundwater resources have fallen, due to the poor monitoring of groundwater extraction, lack of proper management, underpricing of the resource, and lack of acknowledgement of its importance.
A renewed effort to audit and evaluate the current state of the monitoring system with recommendations for improvements to bring it up to an acceptable level is needed.