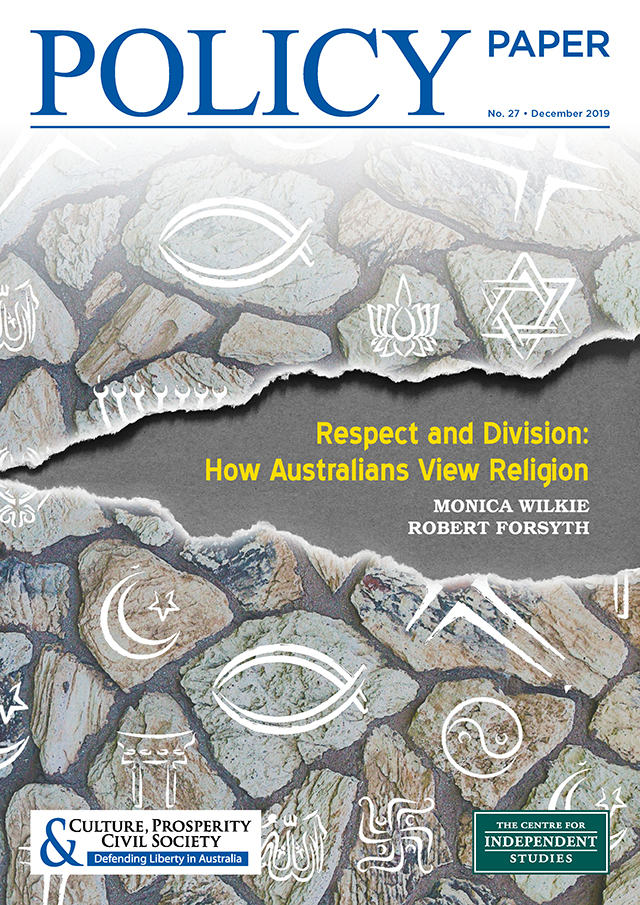 Religious tolerance is vital for a well-functioning secular democracy. The ability to tolerate even undesirable ideas ensures harmony.
In order to determine the attitudes of Australians towards religion, the Centre for Independent Studies commissioned YouGov Galaxy to poll more than 1000 Australians, with the data weighted by age, gender, and region, and also according to the religious affiliation question posed in the 2016 census.
Results show most Australians believe religion should be respected in a multicultural society. Further, they are tolerant of public expressions of religious beliefs, and think people's religious views should not be ridiculed.
These attitudes indicate Australians are tolerant of religion, and view religious freedom as solely as an individual's freedom to privately hold beliefs. This is further supported by their responses to the question on employment. A majority (64%) do not think an organisation should be allowed to refuse to employ someone on religious grounds.
Restricting religious organisations ability to employ people according to their faith risks eroding the very character of those institutions.
These results indicate there is an opportunity to better protect religious freedom in Australia.