Don't choose school texts by identity politics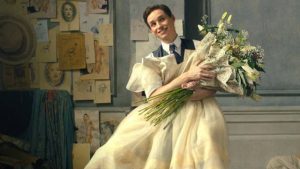 Queensland University of Technology researchers are pushing for more same-sex literature to be included in the Australian secondary school curriculum.
According to them, the introduction of more same-sex material will "better reflect sexual diversity" and "combat hetero-sexism" as the current curriculum "'silences/marginalises diverse experiences".
However the texts available for selection are already diverse — ranging from English classics like Frankenstein, Indian immigrant experiences such as Jhumpa Lhairi's Interpreter of Maladies and sexually diverse films endorsed by the NSW Teachers Federation, like Gayby Baby and Love Simon.
If the materials need to be more diverse, this means that we have to knock some books off the shelf. So what do we bin? Should it be Shakespeare, or perhaps Tennessee Williams… or maybe our own Tim Winton?
However, the problem does not lie in the lack of diversity of available texts and materials — but in diversity becoming the key determinant when selecting texts to teach children.
And this problem is already occurring. Diversity has transformed into a political test superseding literary merit. There is no place for this in education — nor is it the true purpose of education.
CIS Research Fellow Dr Jennifer Buckingham, suggests that electing books for English students should be based on "literary merit rather than fulfilling quotas". If teachers merely aim to fulfil a quota, children will suffer the consequences and receive a poorer quality of education.
The declining literacy and numeracy results in Australia are already an indicator of this. Instead of concentrating on the basics, educators are promoting and positioning politics in the classroom.
Changing curriculums under the guise of diversity has no place in education. It opens up the classroom for identity politics and introduces an unnecessary political test. Instead, we must prioritise our focus on selecting the best quality literature to keep on the shelf.
Irene Nocillado is a recent graduate of the University of Notre Dame, and an intern at the Centre for Independent Studies.