Poor performance treads company boards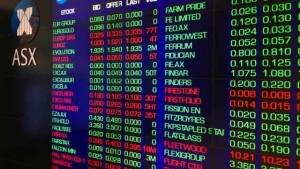 A fortnight prior to its abolition by independent senators and the Turnbull Government, the Road Safety Remuneration Tribunal set minimum pay rates for 35,000 owner-drivers, but not for employee-drivers. Hence, for two weeks the regulator threatened the livelihood of all owner-drivers.
By contrast, the Australian Security Exchange's Corporate Governance Council has functioned since 2002 and continues today, despite arguably inflicting far more damage on thousands of Australian companies, their shareholders and employees.
It has done so by deeming that Australian listed companies should have a majority of what are essentially 'professional' directors with no direct links to either management or significant shareholders, making them an 'independent' professional class.
These directors typically lack both detailed knowledge of the company's affairs — such as might be possessed by (say) a former CEO — and significant shareholder alignment, as 'independent' directors mostly have insignificant shareholding or 'skin in the game'.
This attempt to rid boards of directors with significant shareholder alignment not only denies 200 years of research from Adam Smith onwards, but the benefits of this monitoring increase as the stock price becomes more informed of the actions of directors.
Informed institutional traders — observing the actions of boards and executives — are the only really effective monitors of both board directors and the CEO, as their trading actions drive stock price towards its fundamental value; Woolworths' Masters $3 billion outlay and loss of about $1 billion is a case in point.
In its 14 years of operation the Governance Council, made up unsurprisingly of professional organisations, has never reported any research or evidence in support of its extreme regulatory stance more at home in  a Cuba or North Korea.
It is about time the Governance Council was abolished, like the Road Safety Remuneration Tribunal, before it can do even more damage to Australian society and cherished living standards.
Peter L. Swan AO FASSA is Professor of Finance at the School of Banking and Finance, UNSW Australia Business School, and the author of the paper 'Mandated Divorce: Company Boards. Independence and Performance' published in the Winter 2016 edition of the Centre for Independent Studies quarterly, Policy.