The problem with 'hate speech' laws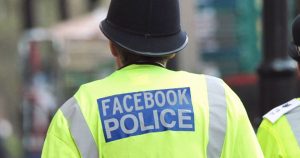 When Facebook posts lead to Federal Court proceedings, a parliamentary inquiry, and a bankruptcy, something has gone seriously wrong with Australia's 'hate speech' laws.
This is made clear by the news that Cindy Prior — the plaintiff in one of the most infamous Section 18C cases — has been declared bankrupt after failing to pay $250,000 of legal costs to the students she sued.
To recap: in 2013, three Queensland University of Technology (QUT) students were asked to leave an 'Indigenous only' computer lab by (then) staff member Prior.
Two of the students subsequently posted about the incident on Facebook; and three more became involved after they commented on the posts.
The comments were removed after Prior complained to QUT, but she subsequently complained to the Australian Human Rights Commission (AHRC) — then sued, alleging the five students breached 18C, and QUT and their employees violated section 9 of the Racial Discrimination Act.
Two students settled, paying Prior $5000. The other three won their case in court, and Prior ultimately dropped her action against QUT.
Those who support repealing or amending 18C might welcome the news of Prior's financial distress as rightful comeuppance. But there is no good news out of this situation.
Prior should not be absolved of responsibility: she was ultimately the one who decided to pursue court proceedings that always carry the risk of a financial loss.
But if not for the existence and current terms of Section 18C, Facebook posts would not be able to be turned into a legal weapon that landed university students in years of legal strife and has now left a woman bankrupt. One of the students even filed an affidavit denying he was the author of the posts attributed to him.
Some argue 18C and other hate speech laws are necessary to prevent racism and ensure multiculturalism is a success. In his book Don't Go Back to Where you Came From, Tim Soutphommasane argues, "Prejudice, bigotry and racism thrive in the absence of public policies that affirm the freedom of citizens to express their different cultural identities."
But given the disastrous outcome for all involved in the QUT case it is absurd to suggest such laws are justified to prevent racism and bigotry taking hold in Australia.
The trivial nature of the original complaint, compared to the ultimate havoc wrought in the lives of all involved, demonstrates what a damaging law 18C is.