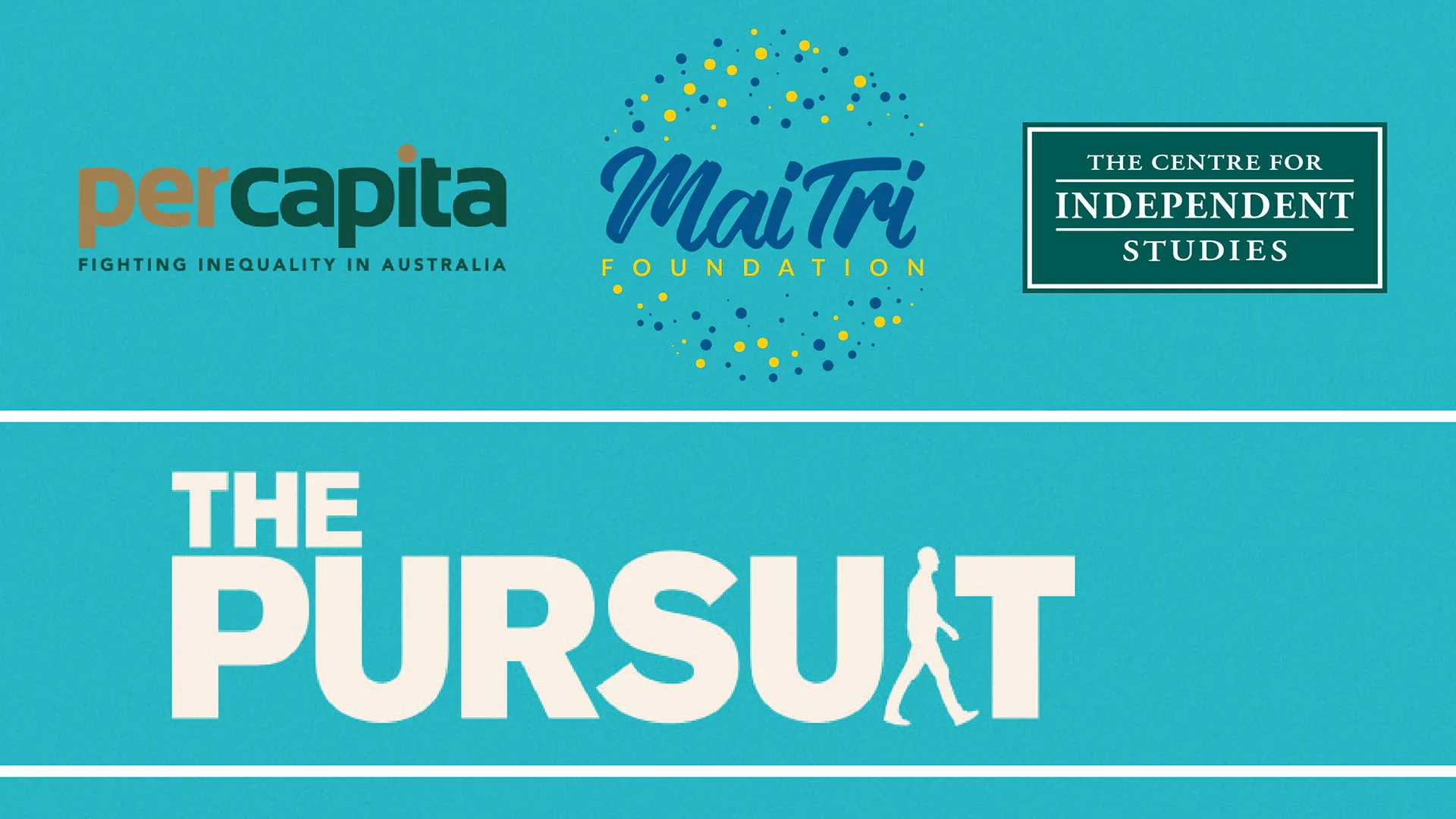 Date & Time
Wednesday, 24 July - Wednesday, 24 July 2019
6:00 pm - 8:00 pm AEST
The Pursuit – Sydney Screening
Professional musician turned intrepid economist Arthur Brooks travels around the globe in search of an answer to the question: How can we lift up the world, starting with those at the margins of society? His journey takes him through the chaotic streets of Mumbai, a town in Kentucky left behind by the global economy, a homeless shelter in New York, a street protest in Barcelona, and a Himalayan Buddhist monastery. Along the way, he discovers the secrets not only to material progress for the least fortunate, but also true and lasting happiness for all.
'Arthur Brooks speaks of how free enterprise — defined by property rights, the rule of law, free trade, and global entrepreneurship — has lifted two billion people out of poverty since 1980'.
With the generous support of MaiTri Foundation, we held a conversation following the film screening with Simon Cowan, research director at the Centre for Independent Studies and Emma Dawson, executive director at Per Capita.
Arthur C. Brooks is a social scientist and professor at Harvard University. He is a bestselling author, Washington Post columnist and former president of the American Enterprise Institute.
Emma Dawson is the executive director of Per Capita. Formerly, she was a senior advisor on Digital Inclusion at Telstra, Executive Director of the Institute for a Broadband Enabled Society at the University of Melbourne and a senior policy advisor in the Rudd and Gillard governments.
Simon Cowan is research director at the CIS. He is working on a project examining Australia's worker class and whether they will be 'Left Behind'. He is a leading media commentator on policy and politics, frequently appearing on the Sky network, ABC television and commercial radio.