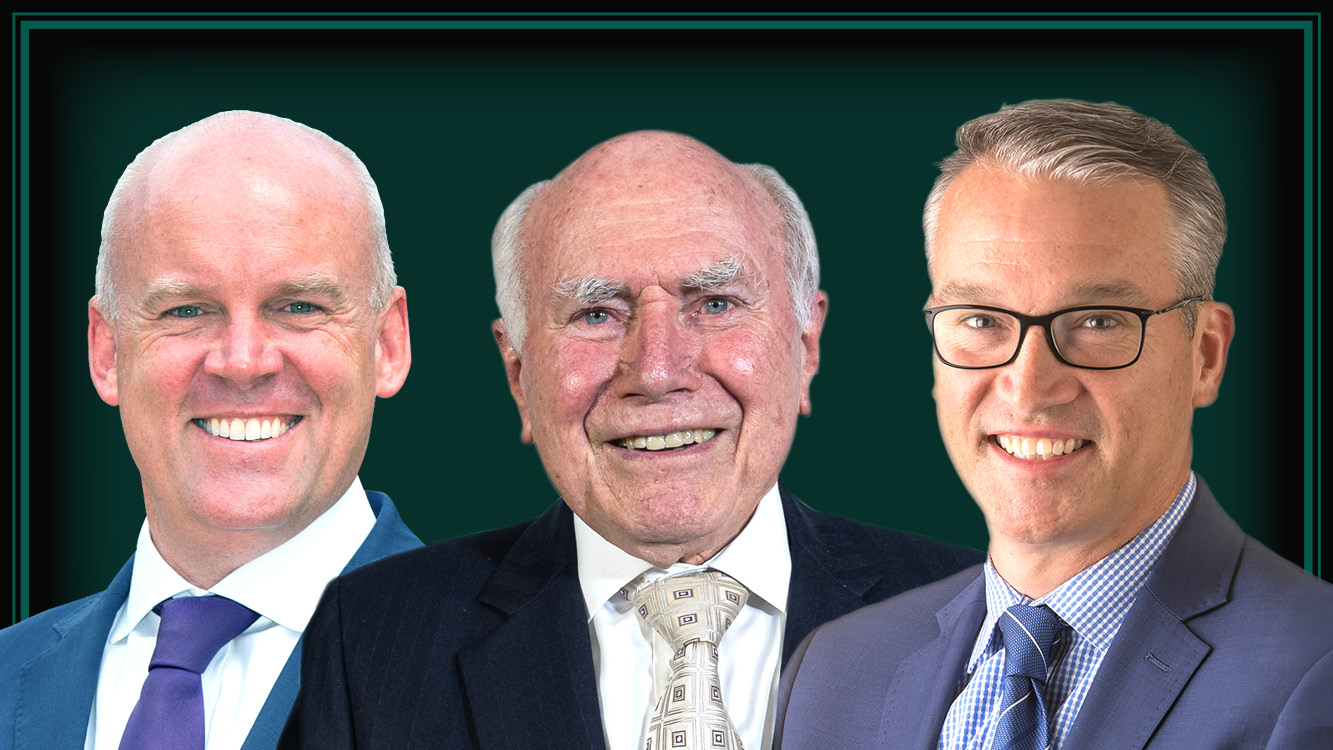 Date & Time
Tuesday, 18 July 2023
6:00 pm - 7:30 pm AEST
Location
CIS, Level 1, 131 Macquarie Street, Sydney, 2000, NSW
John Howard: From the Pavilion Book Launch
Join us on Tuesday, 18 July, as we celebrate the launch of John Howard: From the Pavilion (Connor Court) at the CIS. Former Prime Minister John Howard OM AC will be accompanied by esteemed author Andrew Blyth, the inaugural CIS John Howard Fellow, for an insightful evening.
John Howard: From the Pavilion is a curated collection of Howard's weekly National Broadsheet columns published in The Australian in 1989. These articles serve as a time capsule, capturing the evolving national and global events of the late 1980s. Through his columns, Howard provides political insights, engaging commentary, and reveals his beliefs and motivations for reform. Seamlessly addressing economic, political, and social affairs, his writings offer policy prescriptions that later shaped his rise to power on March 2, 1996.
Copies of this newly released book will be available for purchase on the night, and attendees will have the opportunity to have their copies signed by John Howard and Andrew Blyth.
John Howard OM AC was Prime Minister of Australia from 1996-2007 and was the Federal Member for Bennelong from 1974-2007.
Andrew Blyth, was chief of staff and a senior adviser in the Howard Government. He lectures in ideals and power to cadets and midshipmen at UNSW Canberra at the Australian Defence Force Academy.
Tom Switzer is executive director of the Centre for Independent Studies and a presenter at the ABC's Radio National.