>
>
Liberty and Surveillance: What should governments and private corporations know about you?
Liberty and Surveillance: What should governments and private corporations know about you?
Whistleblower Edward Snowden revealed that the NSA hacked the internet as a key part of the 'Five Eyes' intelligence program. Since these revelations in 2013, legislation has largely served to give a secure legal backing to what was previously an undisclosed, covert and sometimes informal national surveillance program.
In the private sphere, we are now on the brink of an AI revolution, where machine learning combined with big data will yield unprecedented efficiencies and capabilities.
Privacy and security are both areas of major importance to civil society, so we must ask when does national security surveillance go too far and erode our civil liberties?
This talk will argue that the key issue with both public and private sector surveillance is not a trade-off between privacy and security or privacy and consumer satisfaction rather, the key issue is the centralisation of power that big data enables, and the effects that this has on our freedom. This talk will also explore ways to make sense of this politically and outline what policy options are available.
---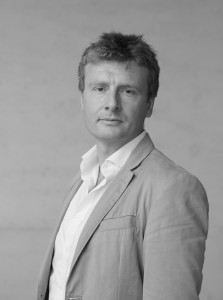 Tom Simpson is Associate Professor of Philosophy and Public Policy at the Blavatnik School of Government, University of Oxford, and a Senior Research Fellow at Wadham College. Educated at Cambridge (BA, MPhil, PhD), Tom has previously been a Research Fellow at Sidney Sussex College.
Between degrees, he served as an officer with the Royal Marines Commandos, with tours in Northern Ireland, Iraq and Afghanistan. His research focuses on trust, its theory, practical applications and its implications for both politics and the economy.
He is the BBC Radio 3, New Generation Thinker for 2017.
---
Event Details:
When: Tuesday, 19 September 2017
Where: The Centre for Independent Studies, Level 1, 131 Macquarie Street SYDNEY NSW 2000
Time: 5.30 pm for a 5.45 pm start. The event will conclude by 7 pm
Cost: Registrations for this event are free. To secure your place please book on Eventbrite, at www.cis.org.au/events or call (02) 9438 4377.
If you wish to transfer or cancel a booking please advise us of the change at your earliest convenience.
For event enquiries please email reception at office@cis.org.au
For media enquiries please email Karla Pincott at kpincott@cis.org.au
---
Limited parking is available within the building complex. Online pre-bookings are essential to secure a car spot and discounted parking rate. Please visit the Secure Parking website, select the car park at 131 Macquarie Street and enter the promotion code: CIS10 when making your booking. If you are travelling by train, Martin Place and Circular Quay are the nearest stations to our office, with Wynyard a few minutes further away.