>
>
Trump Voters and Greyhound Bans: Meet the Real 'Deplorables' of the US and OZ
Trump Voters and Greyhound Bans: Meet the Real 'Deplorables' of the US and OZ
Most explanations offered for Donald Trump's 'inexplicable' victory in the American Presidential election  have resorted to crude stereotypes about the opinions and attitudes of the 'Deplorables' – the AKA 'low information' voters' who voted #1 for Trump. These explanations   – which are offered by the same kinds of 'insiders' who probably thought the NSW Greyhound Racing Ban was a great idea  (until it helped end the political career of a hitherto popular Premier) – simply serve to widen gap of mutual disdain and misunderstanding between the political class and ordinary citizens. This Special CIS Event will sort fact from fiction about the so-called Deplorables – and will explain the political, social, and cultural reasons why 'battlers' and 'aspirationals' in the US and Australia are deserting the political establishment and voting for disruptive political movements instead.
---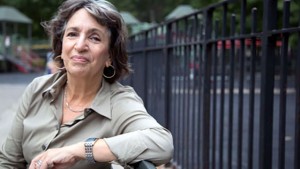 Kay S. Hymowitz. Kay is the William E. Simon Fellow at the Manhattan Institute and a contributing editor of City Journal. Kay has just released a new book; The New Brooklyn – What it Takes to Bring a City Back and also writes for many major publications, including the New York Times , the Washington Post, the Wall Street Journal, and The New Republic. From Brooklyn NY, Kay will be joining CIS for the month of March working alongside the team at CIS.
Nyunggai Warren Mundine AO, Chairman & Managing Director, Nyungga Black Group Pty. Ltd. Warren is a highly respected and influential businessman, political strategist and advocate who is committed to building indigenous economic development. Warren is the former Chairman of the Prime Minister's Indigenous Advisory Council and a former National President of the Australian Labor Party.  He also served on Prime Minister John Howard's National Indigenous Council. In 2016 Warren was also appointed Chairman of the South Australian Government's Expert Panel on Reducing Reoffending.
---
Details of the event are as follows:
When: Thursday 16th March 2017
Where: The Centre for Independent Studies, Level 1, 131 Macquarie Street SYDNEY NSW 2000
Time: 5.45 pm for 6 pm start. The event will conclude at 7.30 pm
Cost: Registration is free.
To secure your place please book at www.cis.org.au/events or call (02) 9438 4377.
Please note that if you wish to transfer a booking you must advise the organisers of the name change at your earliest convenience.
---
For event enquiries please email Max Hawke-Weaver at mhawkeweaver@cis.org.au
For media enquiries please email Karla Pincott at kpincott@cis.org.au
Limited parking is available within the building complex. Online pre-bookings are essential to secure a car spot and discounted parking rate. Please visit the Secure Parking website, select the car park at 131 Macquarie Street and enter the promotion code: CIS10 when making your booking. If you are travelling by train, Martin Place and Circular Quay are the nearest stations to our office, with Wynyard a few minutes further away.