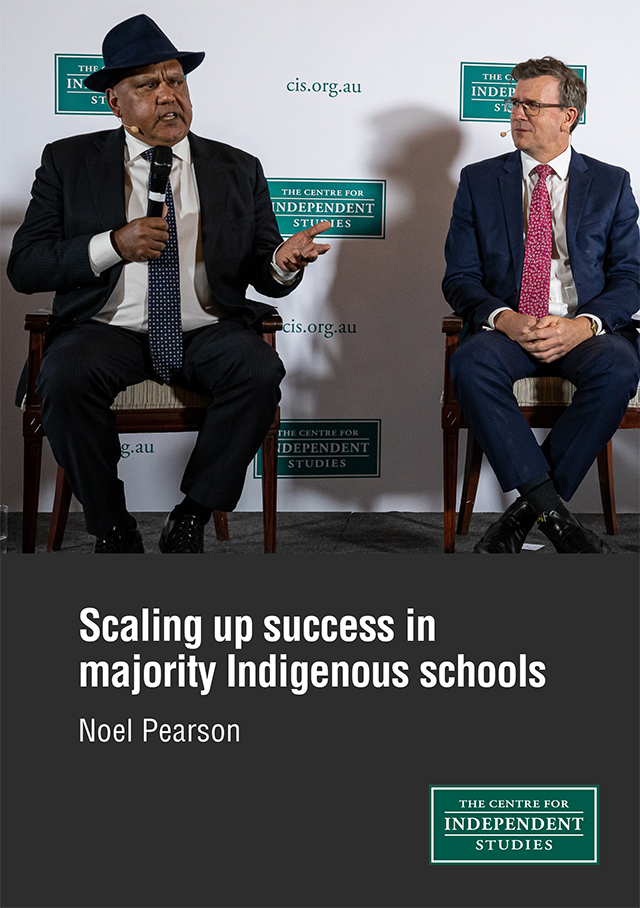 Addressing the Centre for Independent Studies, Noel Pearson outlines his insights and observations from decades of experience supporting education in remote majority Indigenous communities.
He outlines the 6C Education model — Childhood, Class, Club, Culture, Civics, Community — adopted at Good to Great Schools, the organisation he co-Chairs, and the critical role played by teacher-led, direct instruction.
Noel argues that direct and explicit instruction methods of teaching are non-categorical — meaning that all learners can benefit, not just Indigenous students. Disadvantaged students, in particular, have the most to gain from these practices. And that's why the method has been so effective for students in the remote majority Indigenous schools that Good to Great Schools operates.
Noel challenges policymakers to drive systemic reform to lift schools from being good to being great. To make this performance leap, he urges greater focus on the verb — teaching — rather than being fixated on the noun — the teacher.