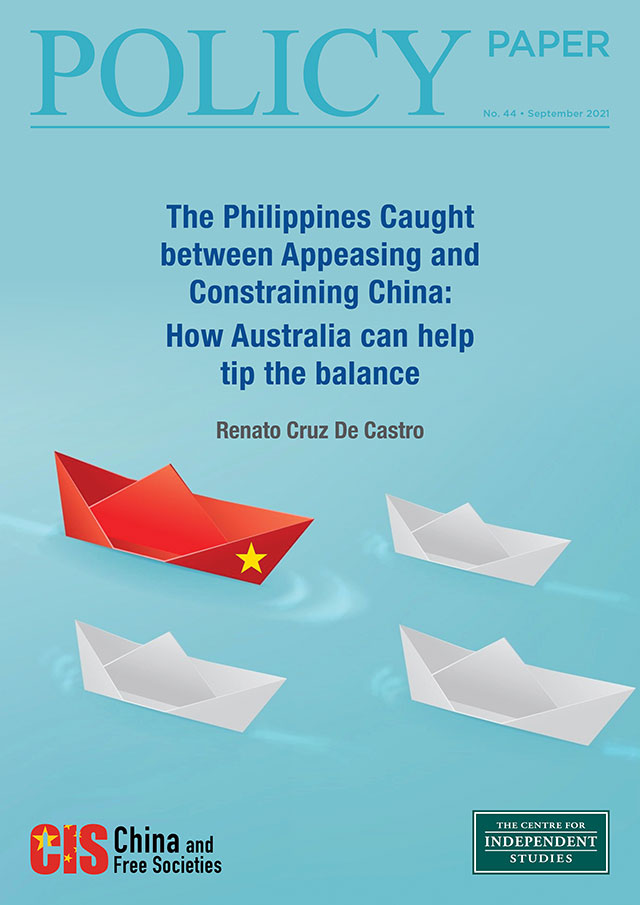 This paper examines the ongoing clash in the Philippines between government officials who favour appeasement, on the one hand, and those pushing for a policy of constrainment towards China in the South China Sea on the other – and how Australia can help tip the balance towards constrainment.
Since taking office in 2016, President Duterte has consistently undermined the country's longstanding alliance with the United States, whilst currying favour with Beijing by downplaying the landmark 2016 UNCLOS award in favour of the Philippines' maritime rights in anticipation of promised Chinese investment flows. These economic benefits have largely failed to materialise, however. Nor has the more accommodating approach restrained China's creeping expansionism, as the standoff at Whitsun Reef demonstrated earlier this year.
As Duterte's six-year term draws to a close with national elections due in May 2022, the paper concludes that Philippines has no choice but to constrain Chinese expansionism through balancing with the US – alongside American allies such as Australia, Japan and South Korea – or through lawfare/international law and multilateralism, or a combination of all these policies.