Trisha Jha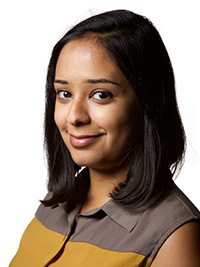 Expertise: Child care policy, social policy, families, classical liberal ideas
Trisha was a researcher in the Social Foundations Program and has been specialising in policy relating to family payments, childcare and has recently been working with Research Fellow Jennifer Buckingham in the education policy area. Their latest report released in 2016 is called One School Does Not Fit All. Earlier reports were Complex Family Payments: What it Costs the Village to Raise a Child and Regulating for Quality in Childcare: The Evidence Base.
Trisha was a regular commentator on radio and has appeared on the ABC Q&A and other programs.
She holds a Bachelor of Arts in International Relations from the Australian National University. She has a strong interest in classical liberal ideas and has been actively involved writing and debating the issues of the day.